Lottery Results










Lottery Results Lottery Software helps you make the best informed lotto choices. It's lottery software that works with any lottery worldwide including Powerball and Mega Million type lotto's. Take complete control of the numbers you play using Lottery Results ability to add and remove past history on the fly. Range is lottery prediction software which helps you find the best amount of past draws to use in selecting numbers for the next draw. Find frequencies such as pairs, highs, lows, last show, and many more, and much more coming in future updates. Auto calendar aids in entry and sets up the numbers for the next draw for easy checking. Explore allows you to dynamically browse through all your data. Start making informed lotto choices.
Lottery Results is Next Generation Lottery Software.
Get instant draw results using the built in browser.
→Color coded number display lets you know what's hot and what's not.
→4 Essential modes: Range, Explore, Create and Check help guide you.
→Range is fully customizable to use the options you want.
→Explore literally enables you explore your data on the fly.
→Create future numbers using the above features plus many frequency options.
→Check your tickets with a click of a button thanks to auto calendar.
→All this on a single display makes it very easy to use.
→Enter data within seconds thanks to the built in browser.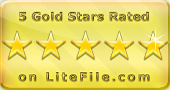 Above is only a summary of what can be accomplished with this new lottery software.
Contents is still being built to fully explore the tremendous capabilities of Lottery Results.
Although Lottery Results is already extremely feature rich the only thing we can say right now is...
Stay tuned, we're not done yet!
If you use Twitter, Facebook or Google Plus feel free to sign up below for updates.